Dear Duncan:
We received your e-mail. For assistance, please call FedEx International Customer Service at 1.800.247.4747. Our representatives are available 24 hours a day, and can access complete tracking details and other key information about your shipment.
Thank you for your patience, and for shipping with FedEx.
Arvin S.
FedEx Customer Service
Customer - 04/13/2005 01:57 PM
This message was originally sent to webmaster@fedex.com:
----------------------------------------------------------------------
Dear Sir,

I have a shipping problem which needs your help.
Here is what happened.

At 9AM on April 5th,
We stayed in XXX Hotel,
and we asked the frontdesk to make a Fedex shipment for us.
But it was our first time making a Fedex shipment in the US, and we didn't keep the receipt, neither did the frontdesk.
Therefore, we don't have the tracking number.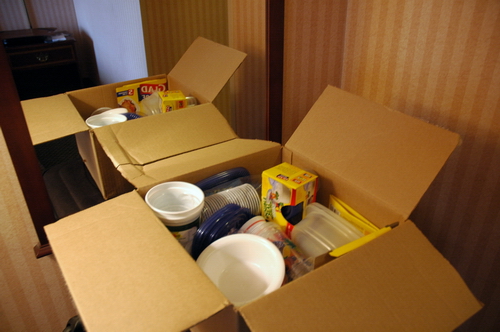 A lady named Crystal in the frontdesk told us that, the hotel made a phone call to arrange a pickup, and it was scheduled to be picked up at 4PM that day.
However, one Fedex delivery person came into the hotel in the morning, just right after the hotel scheduled the pickup over the phone.
And this person brought this package away.

We have the following information which might be helpful to you.
Our package was sent to Taiwan (international delivery), but the hotel frontdesk gave us an domestic airbill.

The sender on the bill is "Duncan Chen", And the address of the sender is:
XXX Hotel
xxx Street, Dallas, Texas, 75202
The recipient is "Ceve Package"
and the recipient's address is:
No.680, Sec. 4, Henan Rd., Nantun District, Taichung City 408, Taiwan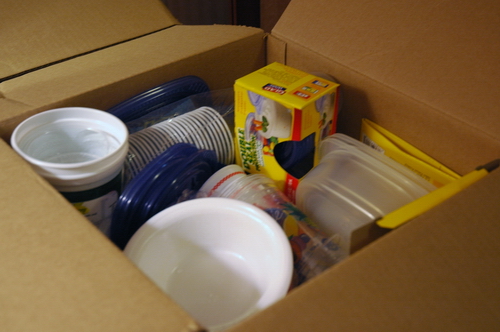 We have made numerous phonecalls to Fedex international service department in New Jersey, and also made many calls back to the hotel frontdesk to trace any information about this package.
However, we can't get any news about the package.

What we don't understand is,
Fedex is an international shipping company, and you should have a very comprehensive procedure to handle every shipment.
For example, when you pick up a package, you should confirm the information on the airbill, and if the information is incorrect or incomplete, you should return this package back to the original location.
However, we checked with the hotel several times, they did not receive any return package from Fedex ever since.
Therefore we believe that this package is still somehere inside the Dallas Fedex center.

Because this package is very important to us, and we have flown back to Taiwan from Dallas already, We ask Fedex to provide us as much help as possible to find this package.

This package is a brown box,
the size of the box is about 40cm X 30cm X 25cm, the weight of the box is about 800 to 1000 grams.
The content of the package is plastic containers, such as plastic cups and plates.

Last night we contacted the manager at the International shipment department in New Jersey, and her name is Teresa. She has provided us some help, but we're still not able to find this package.
We'd appreciate if Fedex can provide us help and reply us soon.
回應管理, Pingbacks:
用mail跟打電話沒兩樣,
所有的回答一點幫助都沒有,
服務真的有夠差。

全文連結
2005-04-14 @ 11:57
打了十多通電話,
FedEx每一次都是一直轉接,
有趣的是,
轉了半天,
最後都是轉到同一個單位,
我懷疑他們用轉接戰術來對付我們,
這種服務有跟沒有實在沒什麼差別。

反倒是我們住宿的飯店,
一收到我們的信件,
馬上就回應了。
-----------------------------------
Thank you for visiting our website. Please accept our apologies for the less than satisfactory service you received during your visit. To ensure your concerns are properly addressed, we have forwarded your comments to the General Manager of the hotel. A member of the hotel management team will contact you within 72 business hours to address your concerns.

Again, thank you for your feedback.

Sincerely,

Melissa McCown, Guest Assistance Specialist
-----------------------------------
今天早上收到了傳真跟mail,
包裹終於回到了飯店裡。
-----------------------------------
Mr. Chen,

I am in possession of your box. I have faxed to you a commercial invoice. If you will please complete this invoice and fax it back to me, I will prepare your box and send it out to you. I apologize for the delay.

Please contact me if I can be of further service to you.

Sincerely,
John Vaughn
Assistant General Manager
-----------------------------------
追蹤了老半天,
包裹終於可以再被寄送一次了。

從一件事,
可以看出不同公司處理事情的方式啊!

全文連結
2005-04-15 @ 14:00
Dear Mr. Vaughn,

I had recevived fax from you today. I supposed that my parcel had returned to the hotel.

I would like to thank you for your kind and excellent service in assisting me o have my package back!

Please kindly find the enclosed invoice, and bill to our FedEx account, with number of XXXXXXXXX, and Ceve Int. Co., Ltd. as account name. I would appreciate if you could fax or email to me the airway bill or any receipt with FedEx tracking number.

Thank you again!

Sincerely,

Duncan Chen

全文連結
2005-04-15 @ 14:05
讀者回應: